2021 Spring / Summer Collection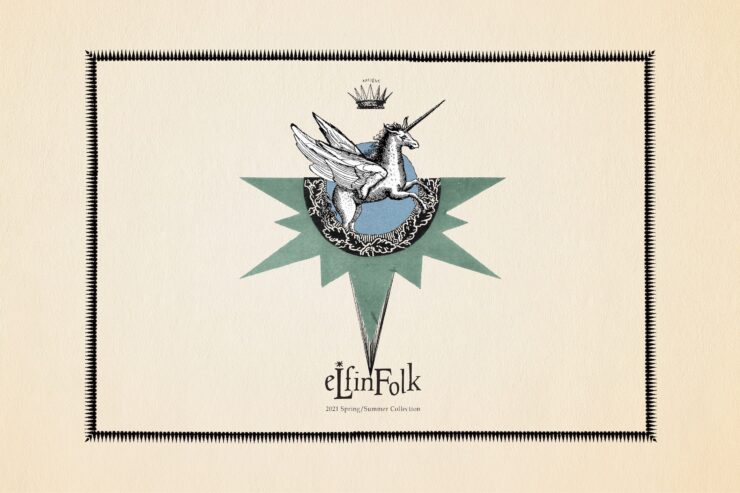 eLfinFolk 6th collection
" UTOPIA "
ここは、 世界の違いも関係なく多種多様な種族が集ういやしの地
eLfinFolk 6回目のコレクションとなる
2021 S/S シーズンは[ UTOPIA ]がテーマ。
日本が誇る長編ファンタジー小説である
小野不由美著の『十二国記』からインスパイアされた、
彼の地に集う異世界の住民たちをイメージしたコレクション。
聖獣麒麟にまたがる姫、さすらいの魔導士、旅する楽師、
アニマル、ペイズリー、幾何学…など、
色柄に富んだアイテムの組み合わせが、
その多国籍な世界を表現します。
The theme is set in a mythological land
where everyone can be healed and
enjoy their own lives regardless of their species.
The collection has been inspired by "Twelve Kingdoms",
a Japanese fantasy novel written by Fuyumi Ono and
illustrated by Akihiro Yamada,
where many characters play their roles,
such as a princess who rides a holly beast QiLin,
half human half beast inhabitants,
sorcerers and wandering musicians.
The story inspires the collection's animal prints,
paisley and geometric patterns
as well as a vibrant colour palette,
expressing a multinational world.